Get our latest posts and announcements in your inbox.
Don't worry, we don't spam




827 Views by
Legal Desire February 16, 2022, 1:11 pm inRead to Know
In 2017, over 128,000 motor vehicle accidents were reported to the police in Pennsylvania, according to the state's Department of Transportation. Many of these collisions involved passenger vehicles such as SUVs, trucks, and vans. However, almost 8,000 accidents in 2017 involved commercial buses or trucks.
If you're a car or truck accident victim and were hurt due to someone else's negligence, you are likely entitled to compensation for your injuries and losses. You may assume that car and truck accidents are the same since they involve vehicle collisions. However, these two types of accidents have distinct differences. If you're seriously considering seeking a settlement for accident-related damages, here are some key differences between car and truck accidents that you should be aware of.
The Size and Weight of the Vehicles
Vans, pickup trucks, SUVs, and other passenger vehicles can weigh anywhere from 2,000 to 6,000 pounds. It may sound like these vehicles are huge, but they are small compared to buses and trucks, which can be up to 80 feet long and weigh as much as 80,000 pounds when they are fully loaded. It indicates that a normal-sized passenger vehicle is no match for a commercial vehicle. This is why losses and injuries tend to be more severe in truck accident lawsuits.
Injuries from a car accident can be extremely serious and even life-threatening. However, the injuries sustained from a commercial vehicle accident are almost always catastrophic. Victims can experience disfigurement and scarring, as well as crushed and broken bones, amputations, and disabling spinal cord, back, and brain injuries.
Victims of truck accidents usually require extensive and long-term medical care, including caregivers that offer services around the clock. These victims are also more likely to be out of work for extended periods. Some victims of commercial vehicle accidents are never able to return to work. This is why truck accident victims often receive substantial financial awards once they take their case to court or settle with the negligent party.
 Car accident cases usually involve one motorist who was negligent and one motorist who was the victim of negligence. Large bus or truck crashes could have several defendants. In a personal injury lawsuit, the plaintiff could name the truck driver and the fleet transportation company in a truck accident. Trucking companies could be partially at fault if they did not follow the correct hiring practices or safety protocols. In addition, some trucking companies encourage their drivers to violate regulations to get items to customers quicker, resulting in serious accidents.
When victims of truck accidents seek compensation from commercial drivers or trucking companies, they're likely to encounter corporate attorneys who are determined to protect their clients. Trying to negotiate with these lawyers without having a skilled attorney on your side can work against you. Corporate lawyers are likely to offer you a low settlement that is much less than what you deserve. These attorneys hope that you'll be desperate to settle the case and take whatever is offered to you.
Ensure that you're working with a knowledgeable attorney skilled in personal injury cases before you try to resolve a car or truck accident claim to ensure your situation is taken seriously. If you're in a car or truck accident in the Pittsburgh area, you can get help from professional truck accident lawyers by scheduling a consultation. An experienced legal team will look at the details of your accident and let you know whether you're entitled to damages that can include pain and suffering, medical bills, or compensation for replacing/repairing your vehicle.
Most truck accidents lead to catastrophic injuries or losses. In this case, your attorney will most likely build a case for non-economic damages. They include disfigurement, disability, mental anguish, loss of life quality, loss of consortium, or the treatment of PTSD-like symptoms, anxiety, depression, etc.
Whether you decide to settle out of court or take your accident case before a judge and jury, having the right lawyer on your side will increase your chances of getting a fair settlement.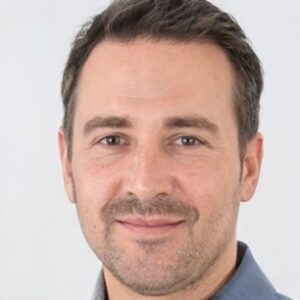 Author: Early in his journalism college years, Kerry had a revelation: there were not nearly enough law communicators. Peoples' difficulties in understanding the law, procedures, and how the justice system worked stemmed from the fact that no one took the patience to explain complicated matters to them. Therefore, he took upon him the task of helping people navigate legal matters easier. He works with attorneys and other legal journalists, and spends time doing research so that everyone – from a mother whose child got a bike injury to a company needing insurance counsel – to find the actionable answers they are looking for.
Want more stuff like this?
Get the latest stories straight into your inbox!
Get our latest posts and announcements in your inbox.
Don't worry, we don't spam
See more
Your email address will not be published. Required fields are marked *






GIPHY App Key not set. Please check settings
Get the latest stories straight into your inbox!
Get our latest posts and announcements in your inbox.
Don't worry, we don't spam
Don't miss out on new posts
Get our latest posts and announcements in your inbox.
Don't worry, we don't spam
© Legal Desire Media and Insights 2022



Enter your account data and we will send you a link to reset your password.

To use social login you have to agree with the storage and handling of your data by this website. %privacy_policy%
Public collection title
Private collection title
Here you'll find all collections you've created before.
WordPress SEO
Get the latest legal insights and updates straight into your inbox before everyone else!
Get our latest posts and announcements in your inbox.
Don't worry, we don't spam
Don't miss out on new posts!
Get our latest posts and announcements in your inbox.
Don't worry, we don't spam